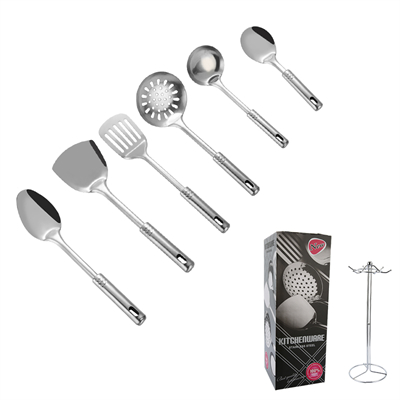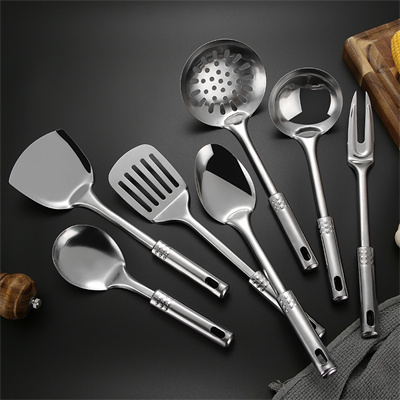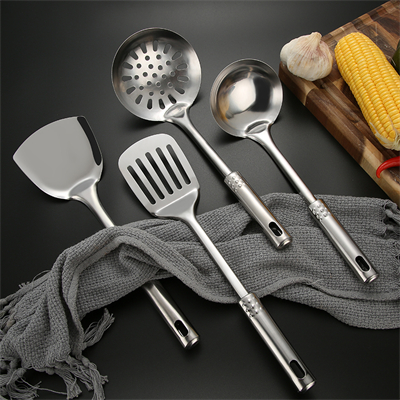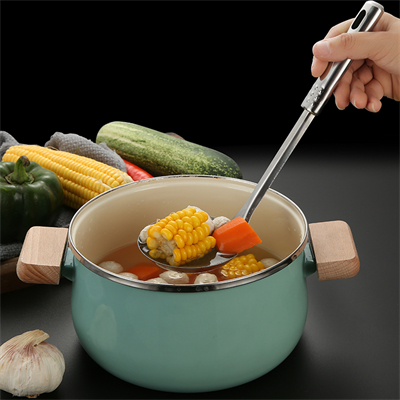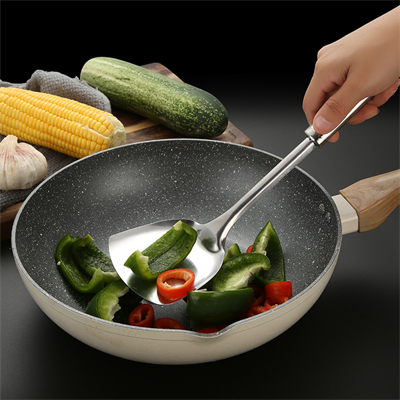 | | |
| --- | --- |
| Product Name: | Steel Utensils |
| Material: | Stainless steel |
| Size: | Customized |
| Color: | Silver |
| Design Style: | Morden Luxury |
| Logo: | Laser, heat stamp, silk print and etc. |
| Usage: | Kitchenware, home, outdoor, camping, travel, promotion |
| Packaging: | Color Box, gift box, poly bag |
| OEM & ODM: | Accepatable |
| Features: | Bright and clean, durable, hygienic and non-reactive. Lightweight, indestructible, long life span. No rust, corrosion, harmful chemicals or metallic flavours are produced in the cooking process |
Food grade stainless steel utensils are resistant to corrosion which allows to make a wide variety of kitchen utensils. Non-reactive-Stainless Steel is non-reactive in nature. This makes it suitable for cooking acidic foods which many other traditional cookware are not conducive for.
Stainless Steel utensils are tolerant of high temperatures which makes them good for high-temperature cooking applications.These utensils are able to absorb heat fast and quick. A multi-layered, multiple ply utensil is able to distribute heat more evenly.Since there is no addition of any trace elements from utensil to the food being cooked therein, food retains its natural taste and nutritional content.
Stainless steel utensils do not corrode and these are relatively inert while cooking food. This makes them quite sturdy and durable. These are not toxic in nature. One can remain satisfied that these do not leach toxic metals into food in quantities which can make these harmful for consumption.