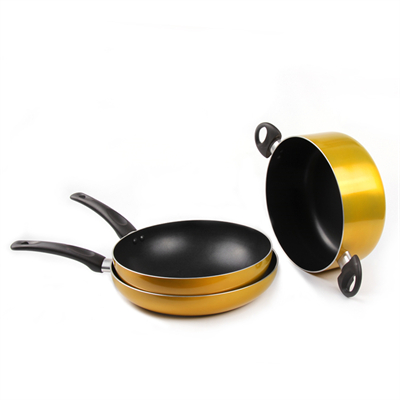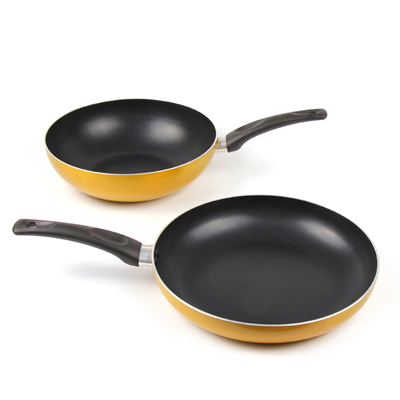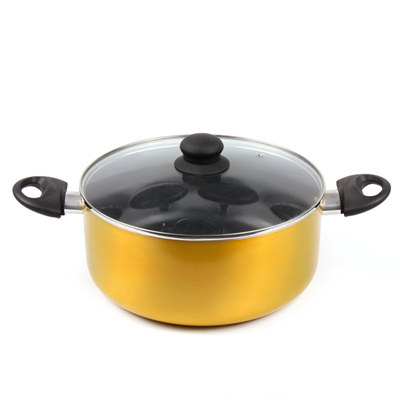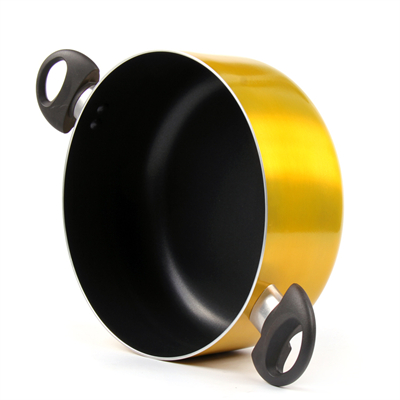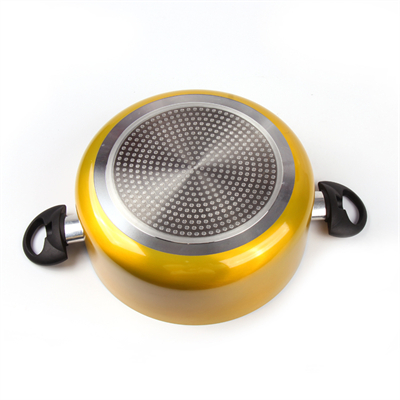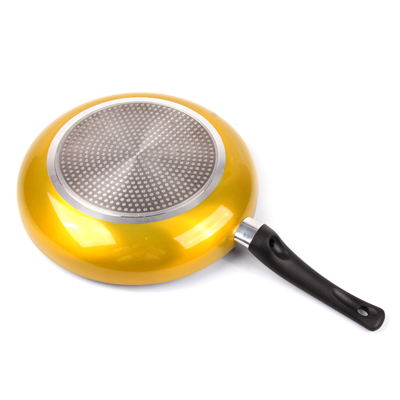 | | |
| --- | --- |
| Product name | Aluminum Utensils |
| Material | Aluminium Alloy |
| Size | 22/24/26/28cm |
| Interior | Nonstick coating |
| Exterior | Heat resistant coating |
| Handle | Bakelite & soft touch handle |
| Type | Cookware Sets |
| Usage | Home Cooking |
| Packing | Color label + bubble bag + Carton |
| OEM/ODM | Acceptable |
| Features | Made from high quality aluminium. Environmentally friendly coating is super non-stick and scratch resistant. Heat diffusing base heats up faster and retains heat for longer. Easy to clean and dishwasher safe. |
Aluminum is a metal with excellent thermal conductivity. It does not rust and is resistant to many forms of corrosion. Aluminum cans can change the taste of the food if they come into contact with some acidic foods. Egg yolks in soup pots, vegetables such as asparagus or artichokes can cause oxidation of aluminum that has not been anodized.
Aluminum is commonly available in drawn, die-cast or anodized form. Stretched aluminum is formed by rotary stamping. Stretch aluminum is widely used in baking sheets, juice boards, cake muffin pans, soup pots, steam cookers, pasta pans and even frying pans are also made of stretched aluminum.
Die cast tends to be thicker than stretch, making it more suitable for soup pots, Dutch pots, and heavy griddles. The thermal conductivity of aluminum die-casting products is lower than that of drawing pans because of the microscopically visible pores in the die-casting process.